Keep looking fresh
"When it storms, some build a shelter and others a windmill".
The carpenter makes everything with wood and nails, the mason thinks in stones and cement. Although we all received a general education at school, you all took your own direction and have gained a job in your field. As you are always a child of your parents, and you always continue to behave like this, we become column thinkers in our profession. The policeman who thinks safety is going to be done by tackling crooks and the fire brigade doing that by extinguishing. We call this column thinking but it's actually "a fisherman's trap" in thinking. A column has an opening at the beginning, and yet you see that you are jamming and further cramped in your column. How do you get out of it? The most important first step is to make other connections outside of your organization and disciuss your challenges. Your truth is your truth in your perspective. Go together in a triple helix connection and understand what is the basis of someone's judgment, understand the goals of the other. A scientist considers the research important, the entrepreneur the solution and the money important and government finds a society without problems important. See this drawing >>>.
A safety and security issue has a typical societal challenge that concerns everyone. Solving these problems requires commitment, knowledge, expertise and experience. The past five years have proven that the phased perform according to the Triple Helix method of the Safety & Security Atelier, it is possible to specifically and quickly find solutions. Respectful together for everyone's knowledge and skills and work according to these 10 steps. This makes it possible to create solutions to difficult problems.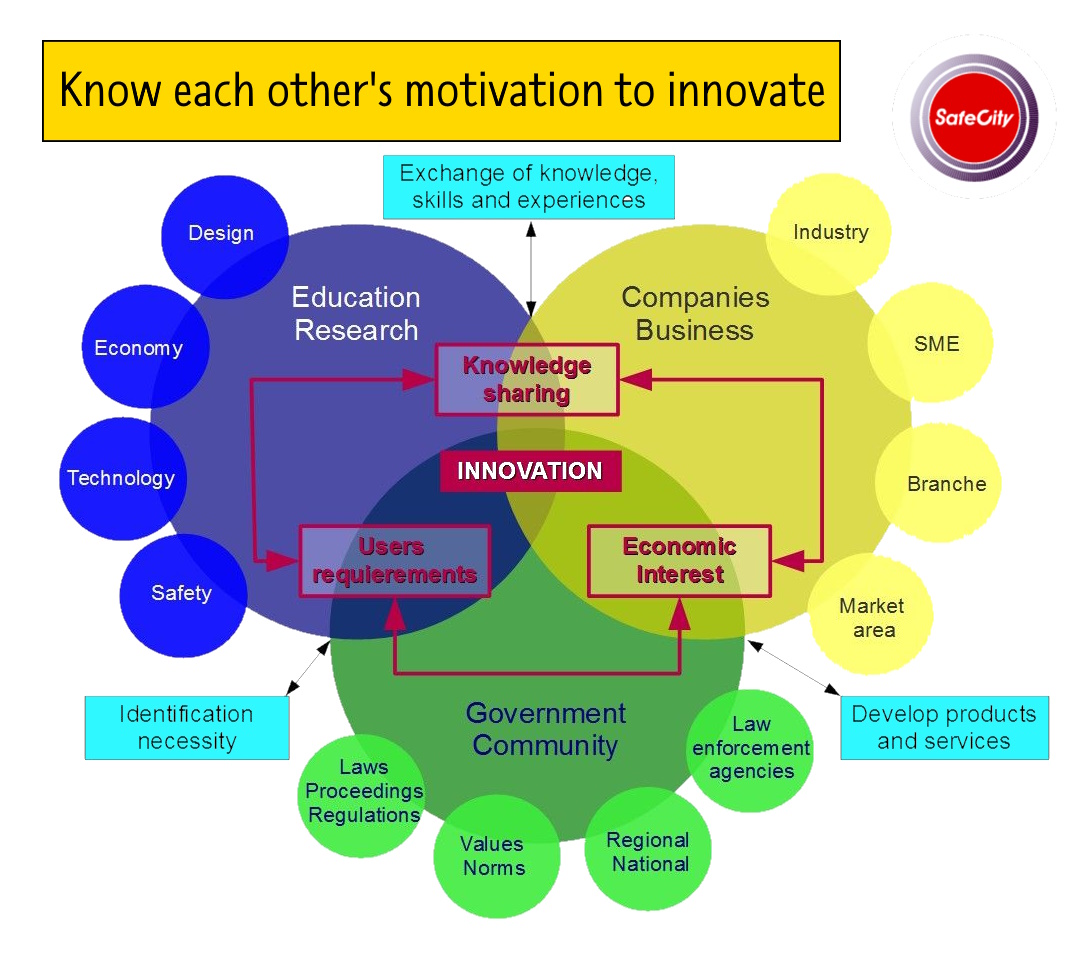 ---
The methodology of the Safety & Security Atelier
---
Knowledge sharing

Information
Innovation topics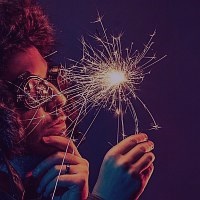 Innovation usually begins with finding the question behind the question. Trying to think without ballast of ground patterns. In recent years, I have noticed that everyone has an opinion on a question and that everyone has an idea of a possible solution. In this way of thinking, the "Safety Call of Tilburg" was created in 2013. See this movie: Safety Call of Tilburg. Formulate your safety or security question and invite business, knowledge institutions, anyone interested, and work together to solve ths issue. I packed this in a methodology: The Safety & Security Atelier. Many solutions on safety and security questions have been succesfully developed with this methodology.
My Experience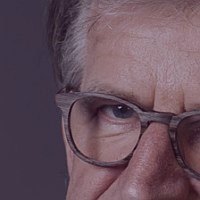 Innovation needs entrepreneurial power. During a conversation with an officer, I constantly had the feeling that the officer was afraid that I, as a businessman, wanted to sell him products or services. That money more important is than his safety challenge. After I sold my businesses in 2011, that same official was very amicable and shared with me his questions. We all have these kinds of prejudices, and are also understandable. By organizing several Safety & Security Atelier, I noticed that we all are happy to share knowledge and experiences with each other if we have the same goal..