Safe and Secure Societies

"Safety is not obvious and requires something from you."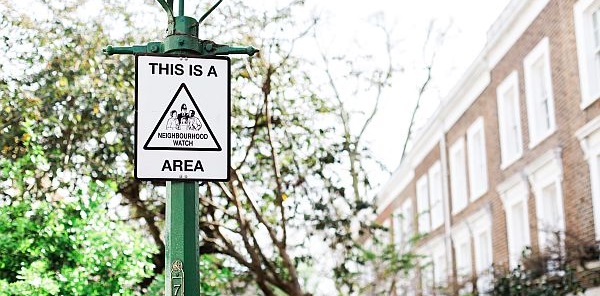 Opinion
Living in a safe environment gives a pleasant feeling. A safe environment is built for a small part by the measures taken by governments to eliminate unsafe situations. A safe society is created for the most part by the people / community itself. Caused by the individualization of society, we see that the work of social security is increasingly focused on initiatives in social innovation. Social innovation for a more safe and secure society, is an intriguing subject and mostly focused on sense and awareness, mainly triggered by a "What's in it for me" question. It is obvious that the people living and working in a community are most important for working on a "Safe & Sound Society". Therefor we advise to use the Human Centered Design methodologies. Get away from your desk and ask what people moves. Take a clean city as an example. The city is not clean by the work of the refuse collectors, but mainly caused by the people themselves who keep their homes and gardens clean. Another approach is "Designing Out Crime". See the movie of social designer Professor Kees Dorst.
Innovate
Safety is a feeling and is a balance between concern and carelessness. To create this safe feeling as a person and in a community is an innovative challenge. The methodology of Human centered design helps us. You can download here the Human Centered Design Kit.
Security seems self-evident but is not that. I tried to explain this in a lecture at Ahoy Rotterdam. We cannot "nail down the goal" because then we do not have a contest anymore. We cannot shut ourselves off the world and build bunkers, otherwise we have no social life anymore. Therefor we continuously have to find a balance in our social security. Know our risks and check our assumptions. That is the innovation challenge.
Knowledge sharing
Social security additional information:
Experience
For implementation of technological innovations I often use the T4 model where operational excellence is paramount. Many projects which I have coached at various companies, governments and municipalities, have led to pretty innovative solutions which promoted social security. Social innovation in safety and security demands a continuous attention. Articulate the real question, make contacts, gather knowledge and experience, giving lectures, evangelizing and pioneering. Among others pioneer National Security Agenda 2015 in the field of social innovation, as well as participating in the advisory board of The Hague Security Delta.
---
Fight against crime

"Don't start a battle, when you know that you cannot win."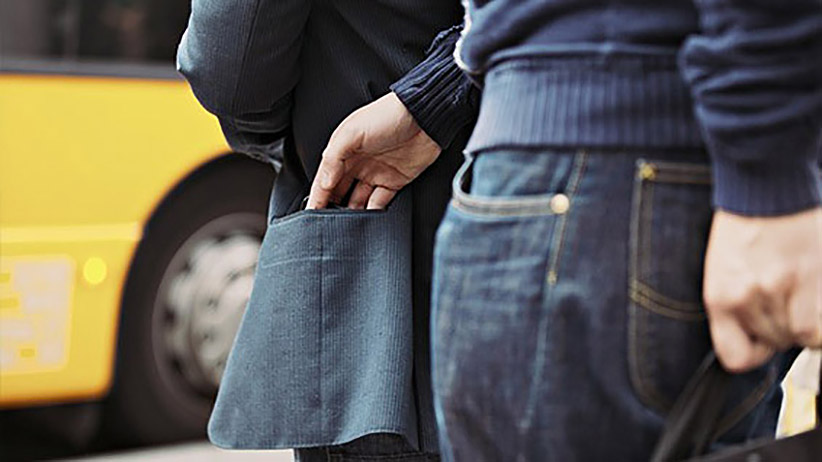 Opinion
The specialists in the fight against insecurity conduct an unequal battle, they are in the minority. Defend security has become the parry and control insecurity attacks. Unfortunately we realize this too little for me in 2012 forced to write an article: Police abolish or else commissioning. High Impact Crime is an issue that society should bring balance to get worried again and carefree to live. We want to bring real change we will have to mobilize society.
Innovate
There is so much knowledge and skills that can be used in the fight against high impact crime because this is a motivating subject that affects everyone. To this end, I have devised the successful safety and security workshop methodology to bring knowledge and skills together to solve security issues. On the website The Safety & Security Atelier you see the innovations solutions derived from this method. In 2016 by the DITSS again organized The Safety & Security Atelier Brabant 2016. I also try to draw connections with Triple-Helix new projects off the ground which are a good idea in core but need a push and a network.
See: Innovation seen by Steven Johnson.
In 2016 the EU commission asked me to work as an expert evaluator for the Horizon2020 SME proposals. I do this 24 days per year.
Knowledge sharing
Information in the fight against insecurity:
Experience
Since I started as an entrepreneur in my security, I have always been floating trying to find solutions to our insecurity problems. My help with SMS alert and the technical devising Burgernet, as well as the invention of SafeCity are characteristic. Many plans have sprouted like FireBee HopSecure, like on the street, Brabant Safe 2.0, The Anonymous Ness Box With some never performed but have certainly led to a focus change. My companies have the first safety conferences organized in 1995 and in almost every emergency room of the Netherlands was a call-out system for rapid intervention. I am also the co-founder of the Innovation Foundation for Security, what led me was asked to bring my expertise to the Dutch Institute for Technology, Safety & Security.
---
Crisis Resonse and Management

"The man is the cause of every disaster."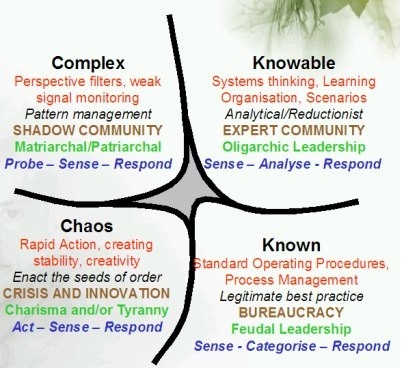 Opinion
No crisis is the same. Every crisis requires an approach that takes into account the environment, the availability of resources and the ability of the emergency services. I plead for a division into four types of crises as a steppingstone to a thorough approach. The Cynefin model of Lord Snowdon is a particular guideline. Prof. Simon French has the Cynefin model prepared for crisis management. See adjacent >>>
I also advocates the introduction of the Incident Command System allowing clear division of roles emerge for all emergency services involved including municipality and defence. This allows us to reach agreements with one another professionally and we can also work better with emergency services from other countries, because they usually use all of the ICS.
Innovate
The availability of more data, the simple manufacture of apps and the continued availability of wireless networks is made available to emergency services and government information including huge opportunities in various fields:
Pattern recognition in dealing with incidents from the data of previous incidents;
Prediction of possible incidents;
(Geo) Information on buildings and areas;
Information Sharing (including public - private);
Extension of communication with everyone.
Knowledge sharing
Sources, blogs and models:
Experience
Since 1993, enterprising in safety through the introduction of call-out systems, crisis management systems, data exchange systems. At the cradle of many solutions include: Communicator, Gaos, QuickAlert, Bot-mi, EIS-win, Incident Master, DigiMak. Co-creator software arrangement national control rooms in the Netherlands (NCC), Denmark and South Korea.
Worldwide lecturing on the use of ICT in crisis management as an entrepreneur, as a member of TIEMS, as NATO-speaker, as chairman ISCRAM summer school, as founder / director of SIVV and as advisor of DITSS.
---
Secure Digitization
"A world without boundaries, rules, laws, norms and values."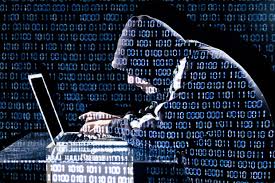 Opinion
Internet, wireless networks, cloud computing, big data, social media provide many new opportunities. This virtual world requires a lot of attention for security and safety. Think not only of cyber-attacks on the website as above, where the current cyber-attacks are mapped. Think also about privacy, in dependence on the information received and thus can be abused, to the complexity which we no longer know who / what / where. The internet highway has brought us a lot and gives many possibilities but the vulnerability of social and economic security is great. Everyone needs information in order to navigate correctly in life, I plead for a broad thorough approach to the security of the Internet and also for curating information. For the latter I made an appeal in 2012 on curating information for safety.
Innovate
Knowing that there are constant cyber-attacks, see the picture above or visit the website map with cyber-attacks. This map shows the need for security of the internet. Information security is a priority issue and should join forces to become innovative addressed.
Besides technological leaks is especially the man already cause can be considered a crisis resulting from digitization. Therefore, innovating for a safer job information on the Internet an important challenge.
Knowledge sharing
Information that helps research:
Experience
During a secret military conference in Phoenix Arizona in 2005 (where I was a speaker), a presentation was given by the Pacific Northwest National Laboratory. There was a presentation of 3D virtual data analysis and there I was very impressed with a new way to gather information from many data. That led me to take the products from the lab to Europe include: Starlight and In-spire. With these products, I conducted a number of studies, which yielded extraordinary results.
---
Counter terrorism

"Impose ideology by force."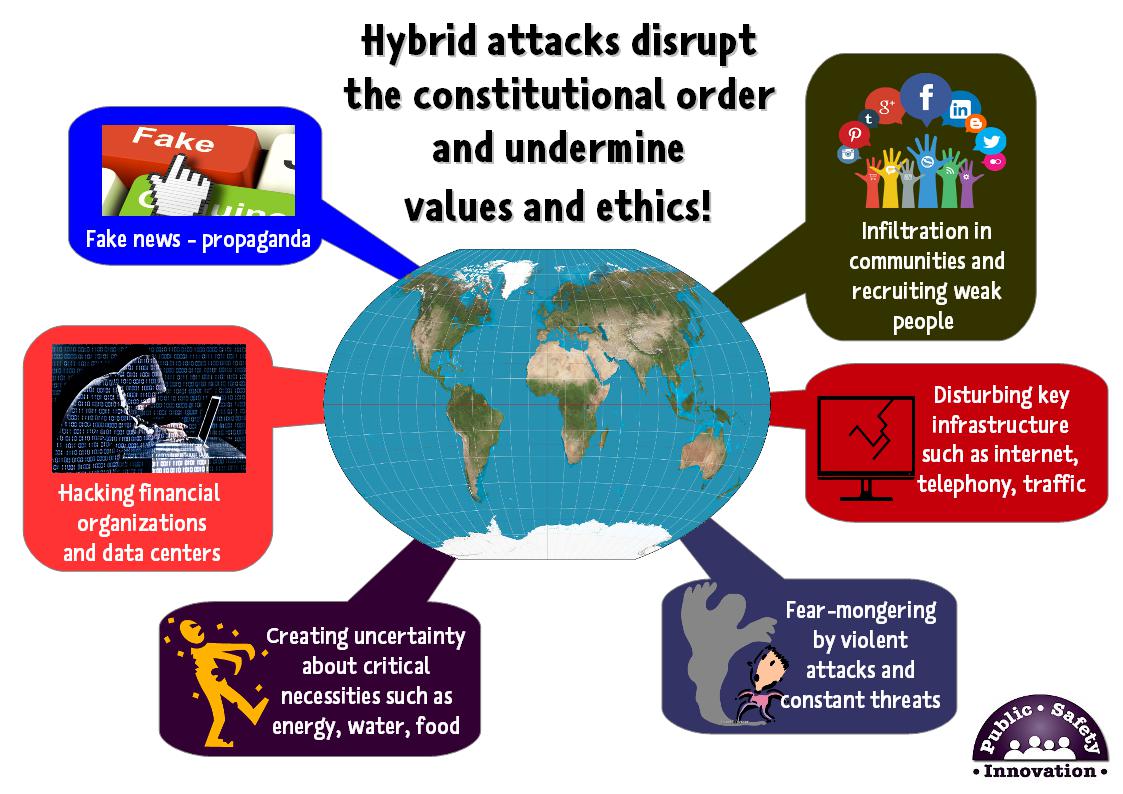 Opinion
A world which does not fit into their ideology, encourages people to change the world. This can be achieved through political means, or move to a more suitable environment your ideology, or cause others to take your ideology on a gentle or malignant way. The latter we call terrorism, pressing your ideology on an anarchic way by using violence and disrupting society. Terrorists are often so convinced, that they see only one truth and are therefore difficult to influence by other ideologies. Terrorism is timeless. The attention of terrorism has grown the last years caused by international media and the worldwide penetration of internet. Disrupt society by spreading fear, by infiltrating communities by applying damage to the foundations of a state. This terrorism requires a different approach.
Innovate
Tracking down terrorist cells, preventing terrorist attacks are the challenges of each country. Important in the fight against terrorism is to detect anomalies (anomalies) of the normal pattern and quickly pass on security. For this purpose, continuous cooperation of each resident is needed. And the anomaly should be put through to any government, agency, company to warn them on time.
Knowledge sharing
Information in the fight against insecurity:
Experience
In 2011 I invented the Quick Alert program to warn the government state security critical organizations and businesses as soon as possible with a threat. Put together a plan set up with different organizations from various countries online anonymously report criminal or terrorist behavior to Crime Stoppers International, The Anonymous Witness Box. Right now I'm looking for operational solutions for hybrid protection against terrorist attacks.
---
Facilitate and stimulate innovative concepts

"When it storms, some build a shelter and others a windmill."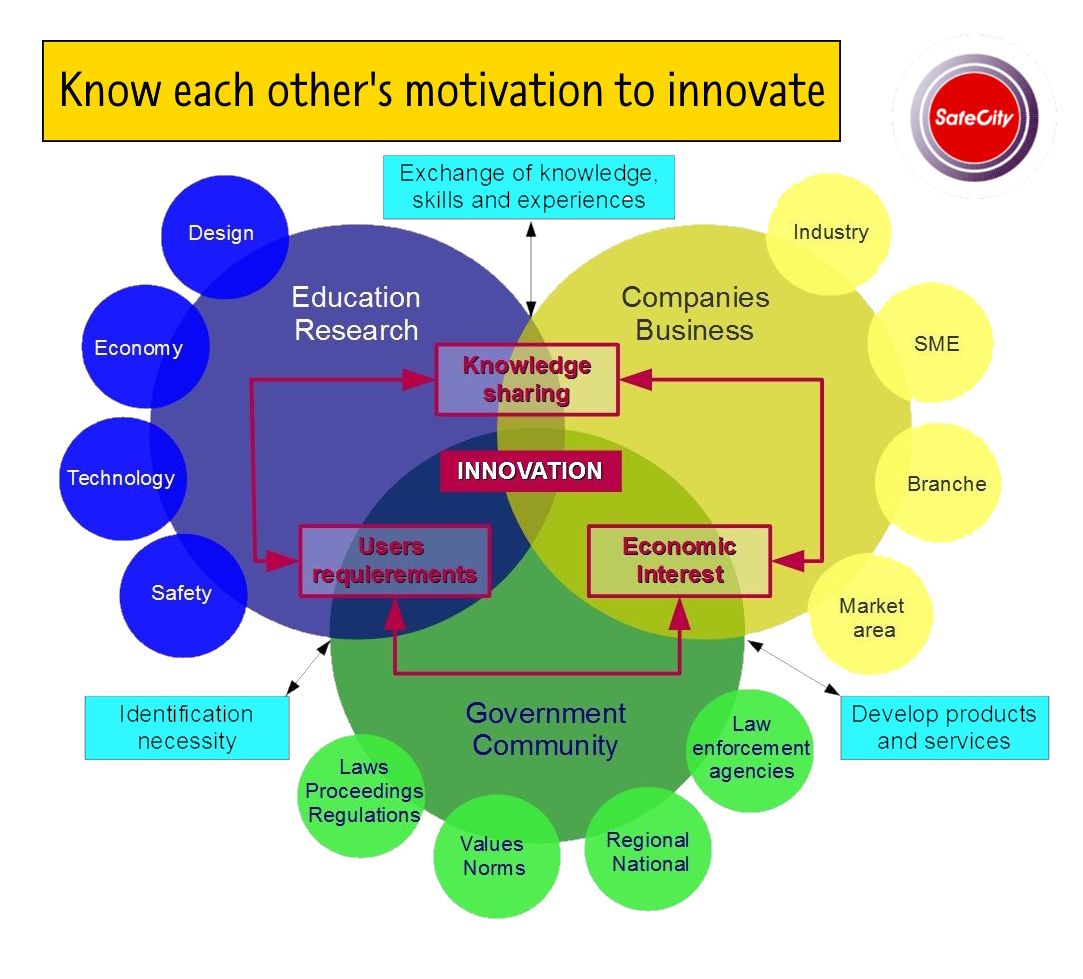 Opinion
The carpenter who makes everything with wood and nails, the mason who thinks in stone and cement. Although we all received a general education at school, we all took our own direction and gained a job in your area. As you are always a child of your parents, and you always continue to behave like this, we become in our profession column thinkers. The policeman who thinks safety is going to be done by tackling barks and the fire brigade doing that by extinguishing. We call this column think but it's actually a trap in thinking. A column has an opening at the beginning, and yet you see that you are jamming and increasingly cramping in your column. How do you get out of it? The most important thing is to find the connection and take a step back. Your truth is your truth in your perspective. Go together in a triple helix connection and understand what is the basis of someone's judgment, understand the goals of the other. A scientist considers the research important, the entrepreneur's the solution and the money important and government finds a society without problems important. See this drawing >>>.
Knowledge sharing
Supporting information
Innovate
Innovation usually begins with finding the question behind the question. Without ballast trying to think. In recent years, I have noticed that everyone has an opinion on a question and that everyone has an idea of a possible solution. In this way of thinking, the "Issue Safety Tilburg" was created in 2013. See this movie: Issue Safety Tilburg. Take a safety or security issue (question), and invite business, knowledge institutions, anyone interested and work together to solve a problem. I packed this in a methodology: The Safety & Security Atelier. Many solutions on safety and security questions have been developed with this methodology.
Experience
When I was an entrepreneur and I had a conversation with an officer, I felt that the officer was afraid I wanted to sell him products or services. After I sold my businesses in 2011, that same official was very amicable and shared with me his questions. We all have these kinds of prejudices, and are also understandable. By organizing several Safety & Security Atelier, I noticed that we all would like to share with each other if we have the same goal.
---
Undertake and control

"You can not manage what you can not measure."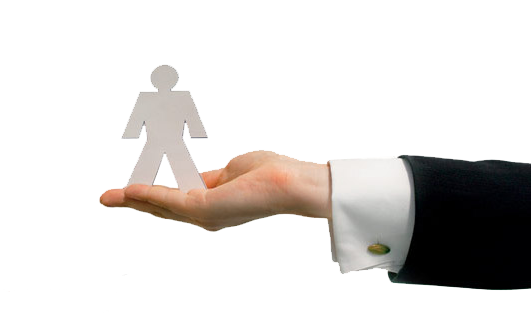 Opinion
As a pure entrepreneur I work with clear ambitions and goals. Going for gold medals. First consider the essential foundations and mapping of the existence of the organization or project. (usually use mind mapping). Listen en talk with all stakeholders and motivate to cooperate and to make changes when needed for the success of the project.
Innovate
Provide a clear picture of where you want to go and put that on one A4. Use well-known already well-supported models include the Business Model Canvas website canvanizer.com. Search the challenges and do not settle for half-answers.
Experience
In my career I have founded several companies themselves such as; SafeCity, Respond, Ecom-NMA, NMA automation (now KNNS Business Solutions) OCSB, ESLAN automation, Comp info with offices throughout the Netherlands and in Belgium and Germany.
With these businesses we provide services to large and small organizations in automation, incidents and crisis management, financial management in many sectors, such as; transportation, safety, chemistry, energy, defence, justice.
Since 2011 I have focused more on advising entrepreneurs, connecting the golden triangle Education, Government and Businesses to awake new cooperative energy.
---
Contact me

"Feel free to contact me"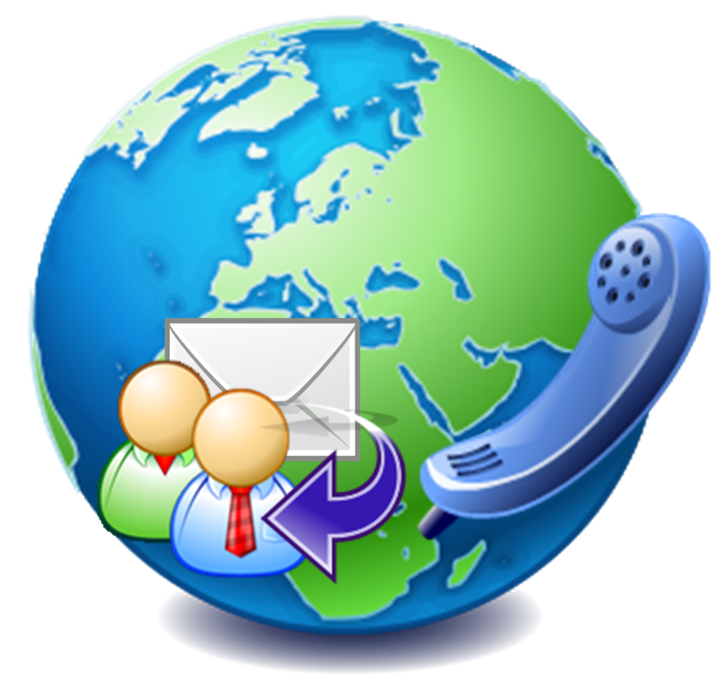 Why?
Specialized in safety, security, innovation and entrepeneurship.
You can invite me for:
a good inspiring conversation;
innovative approach of safety and security challenges
sharp thinking differently on set patterns;
project management, consulting and program management;
a lecture about what is parroted;
chairmanship of your seminar;
holding up the mirror;
support with difficult decisions in your organization:
necessary experience and expertise
Public Safety Innovation B.V.
Jan Otten
E-mail: jan@publicsafetyinnovation.eu

@OttenJan

LinkedIn


---